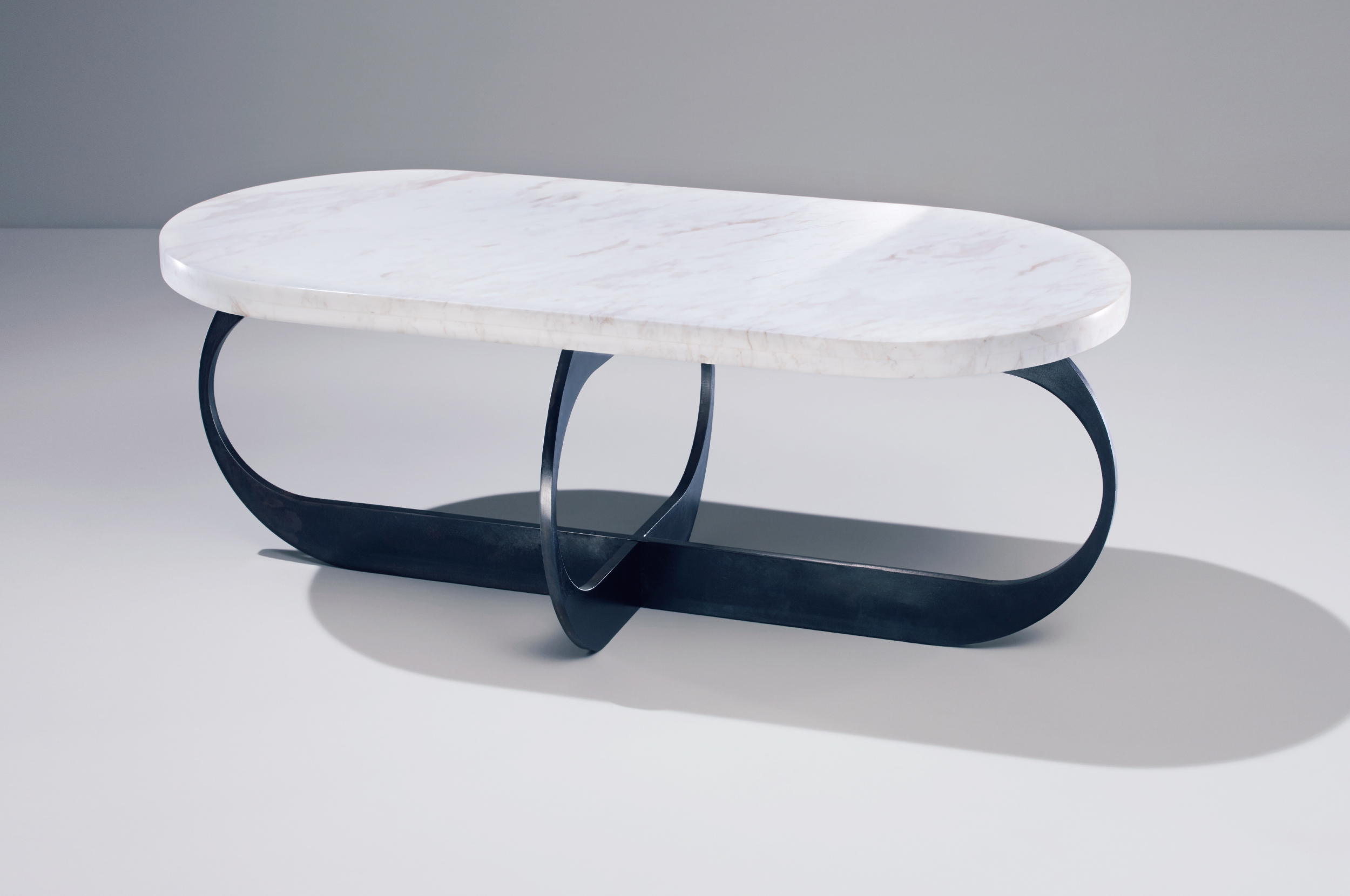 Interlock 2.0 Cocktail Table
Long and low, this coffee table give you plenty of room for your cocktails and fondue pots.
The base is created from interlocking oval-shaped pieces of plate steel that fit together seamlessly.
Rare Calacatta marble shines brightly against the deep blackened steel base, balancing the light and the dark. Two finishes are offered; glossy or honed.
Pairs perfectly with the Interlock End Table.
Dimensions :
Top: 40" x 20" oval
Base: 40"w x 16"h (including top)
For pricing, lead times, and customization requests please contact us hello@postandgleam.com